Date:               30 November 2022
Distance:       9 miles
Start:             10:00 Hambledon Church CP – GR SU 646 152
Leader:          Anne
Our Circumnavigation of Hambledon
A misty, atmospheric morning saw 17 walkers starting off from Hambledon Church.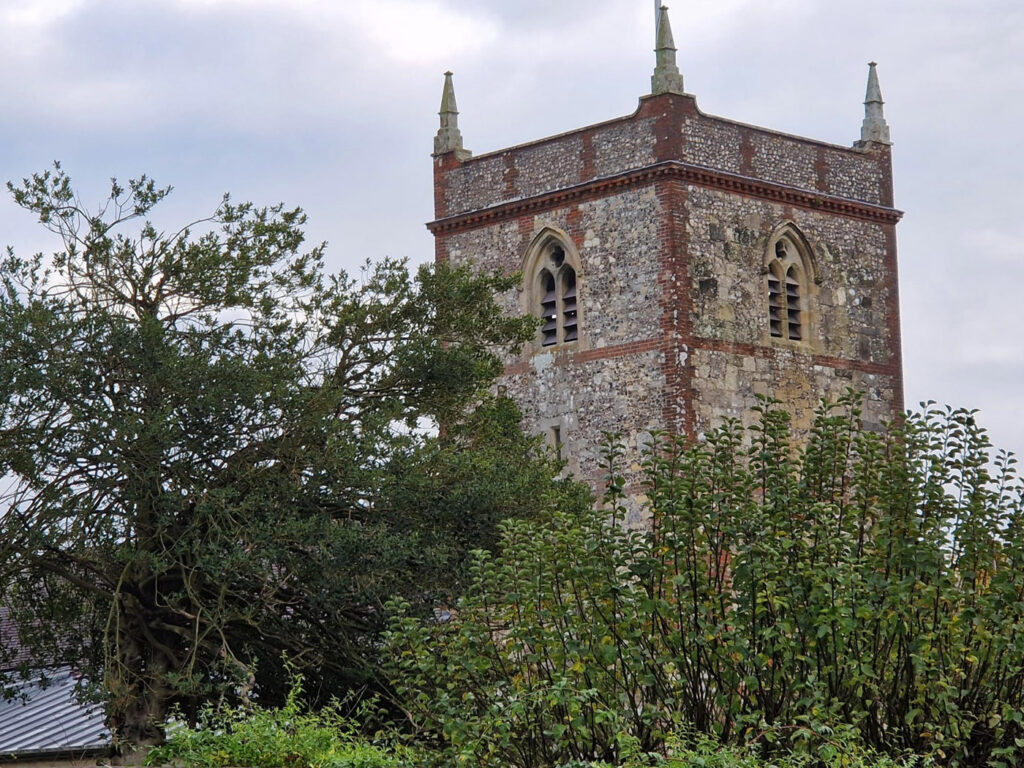 We walked up through the vineyards, the vines trimmed and wired, put to bed for their winter hibernation.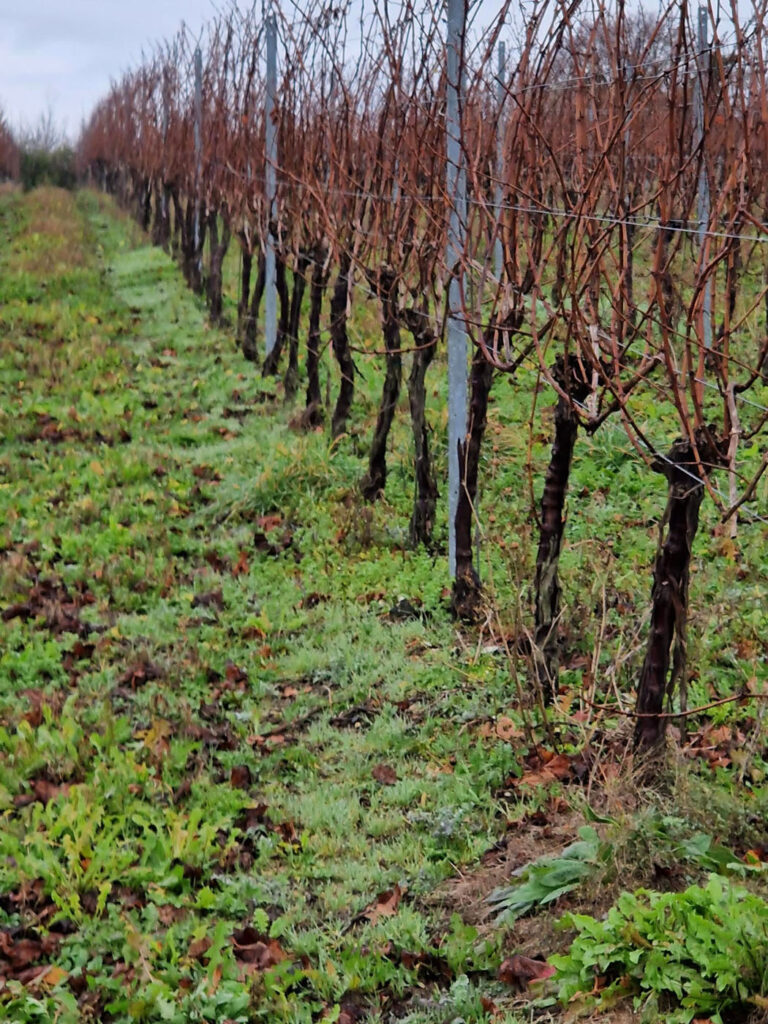 With the mist clearing, we began to have views and glimpses of the beautiful surrounding countryside. By coffee time, the sun broke through with views towards the Solent but not as far as the Isle of Wight. As we walked it seemed a perfect winter's day.
We reached the furthest point of our walk with the Meon Valley stretching out ahead of us with sheep happily grazing. Now walking the track towards Park House, we had an amazing array of Autumn colours, hard to believe for a December day.

Three walkers left us and had an enjoyable lunch in the cricket grounds whilst we tackled the hill to Glidden Farm for our lunch stop. Lunch was a chilly affair but seating and views were a bonus after our climb.
Not stopping long we walked on picking up the Wayfarer's Walk, back to Hambledon.
An invigorating, nine mile walk with great views in good company,
Thank you all.
Author & Photographer: Anne Herbert